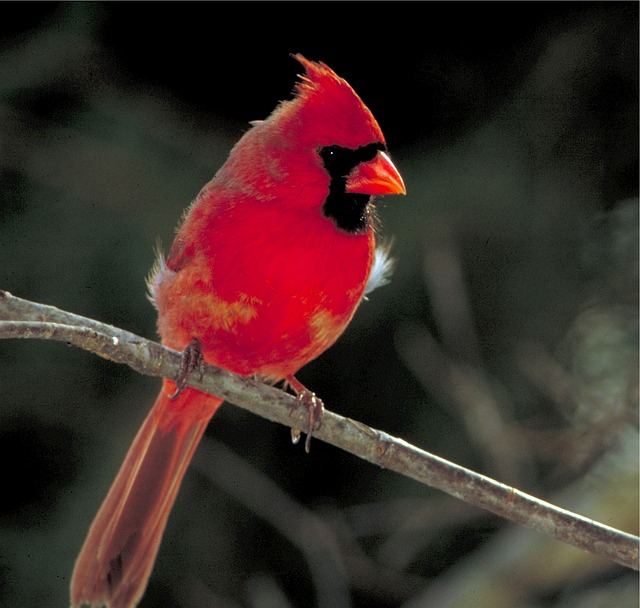 Hello friends! It's been a while since my last blog. As many of you know, I've been on a long journey. I'm thankful to announce that my journey has come to an end with the completion of my Counting Cardinals book, a memoir written in free verse poetry, depicting the events that transpired that stillest of all summers--the summer my mother passed away suddenly from brain tumors.

Over the past few months, I've been thinking a lot about the purpose of this blog. In the beginning, I could only write only about grief and loss . . . because my heart was so broken. But God has a way of changing hearts. He changed mine! He set my feet firmly on the path toward hope and healing through the writing of Counting Cardinals.

It's been over two years since Mom died. Yet the tears still find me. Sometimes when I least expect it. When I'm clothes shopping, or walking down our gravel road and catch myself pulling out my cell phone to give her a quick call, only to realize she wont be there.
We all deal with grief in different ways. It is never easy to lose someone you love. But grief is a necessary part of healing. Grief is a place we visit, but do not stay. I have come to understand this very well since the passing of my beloved mother. Some of us heal by writing books, poems, songs, or short stories about how we feel--how much someone has meant to us, and how painful it feels to lose them. There is something in the writing and reading of such stories that brings lightness of heart and healing. 

For this reason, I will use this blog to share stories of hope and healing. Your stories of hope and healing! Both happy and sad. Stories that will bring a smile to the readers face, and perhaps a tear to the eye. 

For those of you who would like to share your heartfelt stories with me, I encourage you to submit them by clicking on the link below. Please include your story or poem in the body of your email. No attachments please. I am particularly interested in any stories about cardinals, as I believe they are visitors from Heaven. 
For those of you interested in reading my book Counting Cardinals, I thank you for your support. It is my sincere hope that you will find comfort in its message. You can order your copy at www.timberwindrecords.com. I'd be glad to sign your copy. Just drop me an email.

In conclusion, I will leave you with this comforting thought. I found this circulating on facebook. It made me smile . . .

Grief is the last act of love we have to give to those we loved.
Where there is deep grief,
there was great love.
 
Still Counting Cardinals,

Terri Sigafus